Grassington Congregational
Church
Our church is a place for you to find rest, renewed hope, courage and inspiration ...
Grassington Congregational Church
Two Centuries of Witness, Commitment & Community
"What I mean is, God was in Christ reconciling the world to himself, no longer holding men's misdeeds against them, and that he has entrusted us with a message of reconciliation. 2Cr 5:19."
Times of Services

10.30am Sunday morning family service
(Communion 1st Sun in month)

Key Historical Events
1811 Church opens Christmas Day
1812 First minister (John Calvert)
appointed
1814 First burial in graveyard
1830s Linton Worsted Mills wound down
1857 School room for infants added to rear
of church, and stone facing rendered
1861 Church re-roofed
1869 Church's 1811 debts cleared
1870s Adjacent cottage purchased &
converted to schoolroom
1876 Calf-stalls replaced with pews at
ground floor level
1880s Closure of the lead mines
1902
Skipton to Threshfield railway
line
opens 29 July
1904 Old barn on street front
demolished
1909 Church becomes financially
independent (grant-in-aid from
County Union no longer required)
1923 Electric light installed
1927 Pipe organ installed
1976? Sale of original Manse in Scar St
1978? Purchase of 7 Southwood Lane
as a Manse
1987 Makin electronic organ installed
at a cost of £6,394
1988 Allotments sold for construction of
Gills Top Care Home
by
Anchor Trust
1988
Car park lease
to Anchor Trust signed
1988 Construction of kitchen extension
with toilets/link to vestry
1989 Church listed Grade II by English
Heritage
2004 Church gifted a Clavinova digital
piano
2005 Sale of
Crag Cottage
2009 Extension & refurbishment of
the Manse at 7 Southwood Lane
2009 Structural repairs & removal of
cement render to front elevation
of church
2011 200th anniversary year!
2014 Church windows replaced with double
glazed timber framed units


Donate to the
Leprosy Mission
here!

Donate to
Care for the Family here!
Why don't we send you our monthly newsletter and details of our special events electronically?
Origins & early history
Grassington village has never had its own parish church - the nearest is at Linton Falls located almost a mile away. When the Methodist Revival came to Grassington in the 1780s (John Wesley himself preached there on 29th May 1782), Congregationalists were also propelled into action. Originally meeting in local cottages or travelling to the chapel at Winterburn,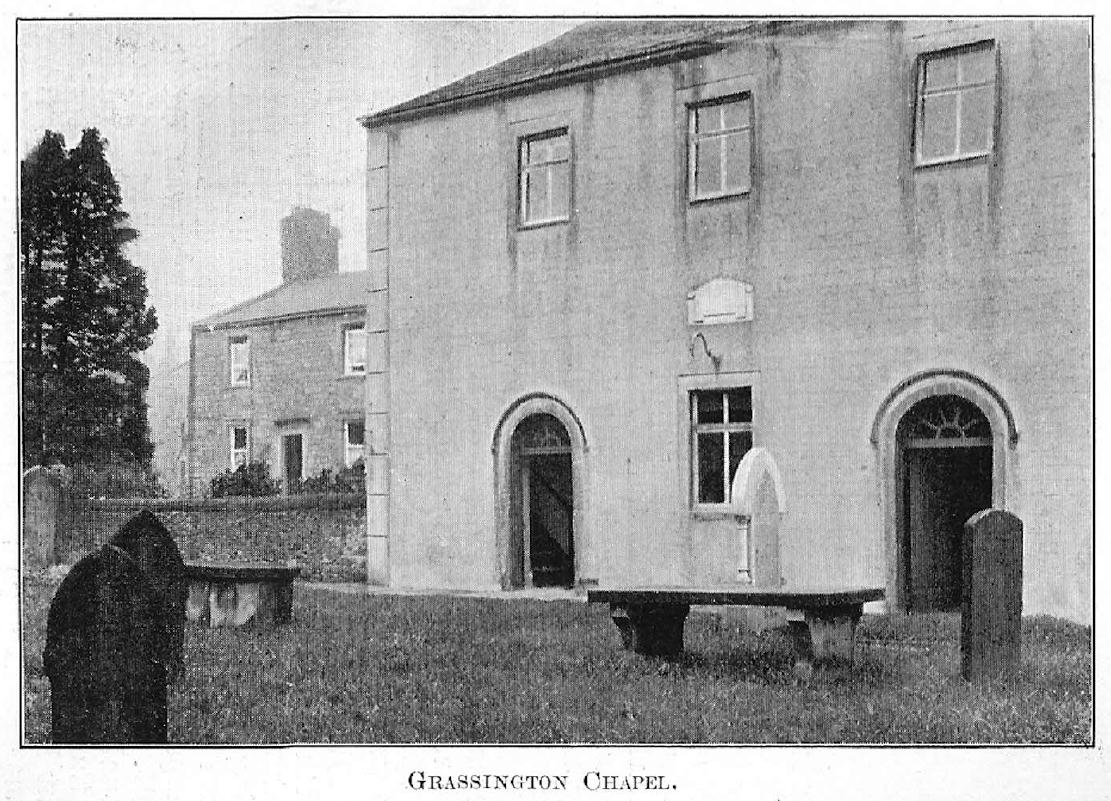 they eventually resolved to build their own place of worship; an aim finally realised in 1811. Most early members of the church were poor mill workers, miners and country labourers. Their pecarious existence almost led to closure of the church, first in the 1840s when Linton Worsted Mills wound down, and again in the 1870s/80s when lead mining entered terminal decline. Nevertheless, the 1851 Census of Religious Worship records healthy congregations at all three (!) Sunday services. Church administration was at times chaotic as evidenced by an Indenture dated 1881 formally appointing trustees.

Heyday
The twentieth century heyday of the church was probably the inter-war period which saw stable ministry, growing congregations and financial stability. The then minister, Gilbert Leeson, (1929-43) contributed substantially to this success.

Support from Skipton
The church could never have survived for so long without the support of Skipton Congregational Church (now St Andrew's URC/Methodist local ecumenical partnership), especially during the periods 1852-87 and 1908-22. Furthermore, six members at Skipton disaffected by that church's decision in 1972 to join the United Reformed Church transferred to Grassington and contributed greatly to its life and witness in the years that followed.

Grassington Hospital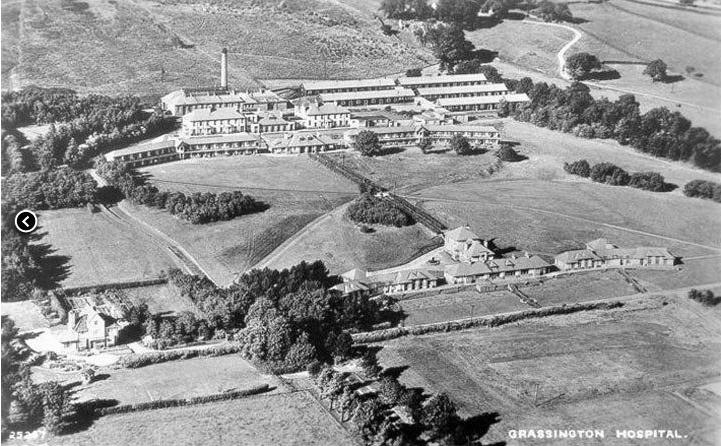 Grassington Hospital was built in 1919 on land off Hebden Road. It was a TB sanatorium with about 200 beds. Adults and children from the north of England and beyond were sent in the hope that the pure Dales air would help them recover from the dreadful disease of tuberculosis.
With TB controlled by antibiotics, in 1966 the hospital ceased to be a sanatorium and became a Psycho-Geriatric hospital. It finally closed in 1984 and lay derelict until 1996 when a developer received planning permission to demolish the hospital to make way for luxury housing.

Dr Bill Cumming, a member of our church, was the Superintendent at Grassington Hospital for 9yrs until his death in 1937. He and his wife, Winifred, who died in 1934 are buried in the graveyard. A programme for the Hospital's 1957 open day may be viewed here.

Graveyard
The church possesses the only graveyard in Grassington. The first burial was that of a baby girl, three months old - Mary Simpson - on 31 January 1814. The second (on 8 July 1814) was that of a baby boy, six months old - Richard Mycock.

There are many interesting monuments in the graveyard which includes the Commonwealth War Grave of Craftsman Edwin Harker REME, husband of Alice Edna Harker, who died on 7 November1946, aged 30.
Property Matters
At one time the church owned extensive land and property in its immediate vicinity including a manse, cottages, a barn and allotments. Although originally heavily mortgaged, the generosity of Alderman James Law of Bradford in the 1860s meant that by 1869 the church was debt-free.

Since the World War II, the original manse has been sold, as has Crag Cottage. A new manse was purchased and this has been substantially extended and upgraded in recent years. The allotments were offered to Anchor Trust who purchased them to enable Gills Top care home to be constructed.

The church is now a Grade II listed building and is located in the Grassington Conservation Area.
Affiliations
The church was affiliated to the Congregational Union from that organisation's foundation in 1831 until its demise in 1966. From 1966-1972 the church belonged to the Congregational Church in England & Wales. When that organisation became part of the United Reformed Church, Grassington joined the Congregational Federation of which it is still a member today.

Also affiliated to Churches Together in Upper Wharfedale, the church is an enthusiastic supporter of the ecumenical movement.

Church's 200th Anniversary
2011 was the church's 200th anniversary which was celebrated by a series of successful events scattered throughout the year that culminated in a very well attended (free!) party for the whole village held on 19 November.

A copy of the poster used in the advertising campaign can be viewed here.

To commemor

ate the church's achievements and witness, various members of the congregation collaborated to produce a commemorative banner which is now proudly displayed at the front of the church.
Have a peek at our commemorative banner!
A potted history of the Church can be found here!