Grassington Congregational
Church
Our church is a place for you to find rest, renewed hope, courage and inspiration ...
Grassington Congregational Church
Grounded in the past, focussed on the future
"... God did not send his Son into the world to condemn the world, but in order that the world might be saved through him." John 3:16-17

Times of Services

10.30am Sunday morning family service
(with Holy Communion on 1st
Sunday in month)
7.30pm Church Members Meeting
(first Monday in the month)
Pilots (for young people)
Fridays:
4.45-6.00pm School Year Groups 1-3
6.00-7.30pm School Year Groups 4-6
7.30-9.00pm School Year Groups 7+
Sundays:
7.30-9.00pm School Year Groups 11-13
Forthcoming Events/Notices

Summary information on forthcoming events is provided during each Sunday service, but we also produce a monthly newsletter which includes contributions from various members of our congregation, a letter from our minister, reports on the work of church groups, and full details of forthcoming activities.
An example is available here
.
Why don't we send you our monthly newsletter and details of our special events electronically?

The Church recognises and endorses concerns expressed by the wider community regarding climate change and the need to conserve the world's finite resources.
Although not currently a member, the Church supports the aims and objectives of the
eco-congregation movement
.
Building Insulation
The Church has embarked on a comprehensive window replacement project costing well in excess of £10,000. All the existing single glazed windows will be replaced by double glazed units during the coming year.

Insulation of the walls is problematic as they are of solid stone and the structure is Grade II listed by English Heritage.

Although glass fibre insulation has been installed in the voids above all habitable spaces, this is not of a standard which meets current best practice and will be supplemented in due course.

Space Heating & Its Control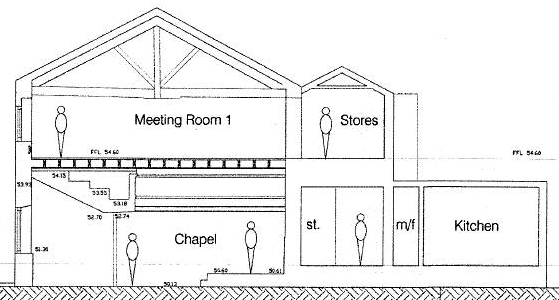 The kitchen, coffee lounge and toilet areas are heated primarily by means of LPHW radiators fed from a modern combination condensing boiler fitted with electronic time controls and a frost protection thermostat.

Other areas are heated by means of electric night storage heaters fitted with on-peak boost convector elements. These are controlled by means of a Weather Watcher unit which regulates the charge according to external temperature. Also fitted is a set-back timer which halves energy input during the nights preceding those days when the Church is not occupied.

External Temperature Records
Daily measurements of external temperature and energy consumption are recorded so that correct operation of the electrical heating system can be guaranteed.

Reference documentation ...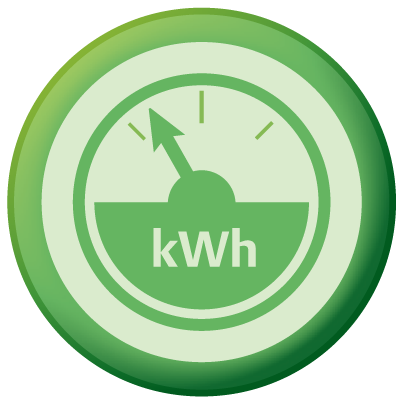 External temperature records for Scar Street, Grassington are available
here
.
Energy consumption and cost data for the Church are available
here.
A wide range of energy data may be obtained from the
VESMA web site
.