Grassington Congregational
Church
Our church is a place for you to find rest, renewed hope, courage and inspiration ...
Grassington Congregational Church
Local links ... reasons to visit Grassington!

"Surely life is more than food, the body more than clothes... Do not be anxious about tomorrow; tomorrow will look after itself. Each day has troubles enough of its own. Matthew 6."
Times of Services

10.30am Sunday morning family service
(with Holy Communion on 1st
Sunday in month)
7.30pm Church Members Meeting
(first Monday in the month)
Pilots (for young people)
Fridays:
4.45-6.00pm School Year Groups 1-3
6.00-7.30pm School Year Groups 4-6
7.30-9.00pm School Year Groups 7+
Forthcoming Events/Notices
The church has recently supported the establishment of the Craven Schools Partnership - click on image for details.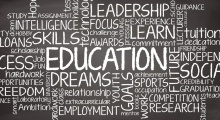 We also work with the Cornerstone Christian Bookshop & Resources Centre in Skipton, and under their auspices have set up a new Schools Resource Centre in Grassington.

Don't know how to find us?
Why don't we send you our monthly newsletter and details of our special events electronically?
Grassington Festival
Each June for two weeks Grassington has its own festival of music, theatre, comedy and visual art. The church is one of many venues used during the festival - its main use being as a cinema. Click here to be redirected to the Festival web site.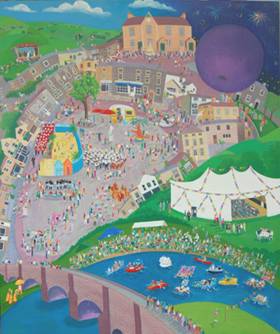 Jan Richardson's painting "Festival"
Dickensian Festival
This festival takes place on the first three Saturdays in December. There's a traditional Christmas market with street stalls, entertainment, exhibitions of traditional country crafts etc. Park-and-ride facilities are available from Swinden quarry. For full details - click here.

By supporting its Minister's work with the Craven Schools Partnership, the Church helps to establish links with Craven District's schools – not an easy task as non-denominational educational establishments are often reluctant to allow meaningful interaction between students and Christian leaders. In promoting CSP's work the church challenges young people to consider religious beliefs, ethics, personal relationships and community life in the context of an increasingly secular, materialistic and individualistic society, and having done so to make informed choices.

Schools within Grassington and Threshfield include:
Upper Wharfedale (11-16yrs) Grassington Primary Threshfield Primary